A publication of Atticus Books and Music
We are an online triannual literary journal of prose, poetry, and mixed media.

As the sibling publication of Atticus Books and Music, based in Fountain Hills, Arizona, we have been publishing great work since 2011 and have over 1700 contributors. While the journal has evolved in format and flavor, our commitment to indie publishing, uplifting emerging authors, and showcasing great literature is unwavering.
The writing in Atticus Review is unashamed, unadorned, and unafraid. The stories we love are often lonely, and sometimes ugly, but we're also deeply attracted to the bright, bold, and hope-infused.

We like hybrid, unconventional work that pushes boundaries, elevates and edifies on an intellectual level, that investigates the inscrutable essence of a thing, that avoids artifice to stand firmly in its unique voice.
MISSION:
Our aim at Atticus Review is to provoke and encourage conversation through the publishing of art and literature from under-represented artists and writers. We seek to give visibility to our contributors by promoting, nurturing, and supporting them, even after they've been published in our pages.
If you're interested in having your work considered for publication, go to Submittable.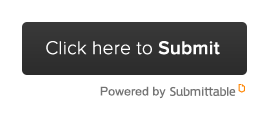 You can support Atticus Review and help keep great independent literature afloat by visiting our Patreon Page.
Join our Mailing List
Contact
Email:
For general queries, write us here: beginanyway@atticusreview.org.
Snail Mail:
We generally discourage snail mail, but if you absolutely must send us a physical piece of mail, please email us at the address above and we will send you a mailing address you can use.
Book Reviews
We are once again accepting book reviews!