Atticus Review is a daily online journal that publishes fiction, poems, and creative nonfiction, as well as graphic art and mixed media. We have been publishing great work since 2011 and have over 1400 contributors.
The writing in Atticus Review is unashamed, unadorned, and unafraid. The stories we love are often lonely, and sometimes ugly, but we're also deeply attracted to the bright, bold, and hope-infused.
We like hybrid, unconventional work that pushes boundaries, elevates and edifies on an intellectual level, that investigates the inscrutable essence of a thing, that avoids artifice to stand firmly in its unique voice.
MISSION:
Our aim at Atticus Review is to provoke and encourage conversation through the publishing of art and literature from under-represented artists and writers. We seek to give visibility to our contributors by promoting, nurturing, and supporting them, even after they've been published in our pages.
If you're interested in having your work considered for publication, go to Submittable.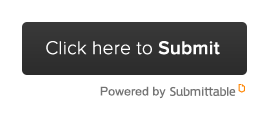 You can support Atticus Review and help keep great independent literature afloat by visiting our Patreon Page.
Join our Mailing List, the Weekly Atticus
Atticus Review is a property of Notsolinear Productions, LLC.